STEAM learning matters. Science, Technology, Engineering, Arts and Mathematics.
San Diego is ranked the third best city in the nation for STEAM jobs. Our local schools are creating the pipeline for innovators, entrepreneurs and industry leaders and the foundation for local and global excellence. Join CBS 8, San Diego County Office of Education and UC San Diego to educate and engage students in STEAM learning opportunities. Inspire Exploration. Inspire Innovation. INNOVATE 8.
CBS News 8 features STEAM education programs in San Diego schools
This week's Innovate 8 STEAM Success School:

CLICK HERE to submit your school's STEAM program to be featured on CBS News 8.

Go behind-the-scenes of CBS News 8 and get a first-hand look of how we use STEAM to broadcast the news. Go into the CBS NEWS 8 newsroom, on the CBS News 8 set and into the control room.
Check out this STEAM, student-produced tour video created by Carmel Valley Middle School Students:
To book your tour, email: pelwood@kfmb.com
Science in Motion
The San Diego Air & Space Museum presents SPEED: Science in Motion
February – December 2018

SPEED: Science in Motion will amaze and entertain adventurers of all ages, featuring the world's fastest cars, motorcycles, bicycles, spacecraft, airplanes, helicopters, humans & more! This special exhibit includes comprehensive STEM/STEAM education materials for classroom learning. SPEED: Science in Motion takes STEM/STEAM learning to the fast lane! CLICK HERE TO LEARN MORE

San Diego Science Alliance Festival of Science & Engineering

Festival info plus year-round events: CLICK HERE

Celebrate decades of providing STEM/STEAM opportunities to 7th – 12th graders throughout San Diego and Imperial Counties Activities.

CLICK HERE

2018 Salk Institute High School Scholars Program

2018 UC San Diego Health Sciences & Oncofertility Science Academy for High School Students

Now accepting application for Summer 2018: CLICK HERE

Sally Ride Science Academy

Honor the legacy of Astronaut Sally Ride and prepare for careers in STEAM fields. Hands-on STEAM workshop for middle & high school girls - Summer 2018
The University of California, San Diego is a top ten public research university that is transforming lives, shaping new disciplines and advancing the frontiers of knowledge. UC San Diego and our region are well known for strength in science, technology, engineering, arts and math (STEAM), but it is vital that we build a pipeline of skilled, educated workers in these fields for San Diego's knowledge-economy. It is predicted that 16 of the 20 occupations with the largest projected growth in the next decade are STEAM related – and that is why outreach efforts that partner community and university resources are key to ensuring the pipeline success.
UC San Diego has a variety of educational programs already in place to encourage STEAM careers for students in our community, including:
K-12 tutoring/mentoring programs
Graduate student outreach
Science partnerships
Opportunities for collaborations
Summer programs
Professional development for teachers
Community and family programs
UC San Diego is a Lever for San Diego STEAM Education and Success
UC San Diego's faculty, staff and students are working hard to network, leverage and multiply existing resources to improve STEAM education throughout our region to ensure success.
The Campaign for UC San Diego
How one university sets the nonstandard. And how you can help. For more information, CLICK HERE
Aspiring Scientist Takes Google Science Fair, Intel Talent Search and National Siemens Science Competition Top Honors Thanks to UC San Diego's BioChemCoRe Program.

For more on Eric's award and research, CLICK HERE to read his story.

To learn more about our campus, please visit www.ucsd.edu.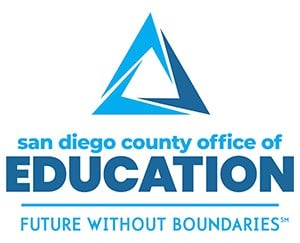 The San Diego County Office of Education provides innovative services for San Diego County's 42 school districts and five community college districts, including programs to enrich K-12 STEAM (science, technology, engineering, arts and math) literacy.
Our science team provides leadership and professional development in STEAM curriculum. Collaborating with STEAM industry professionals, STEAM university educators and scholars, SDCOE is committed to engage and enhance STEAM learning among K-12 students.
SDCOE has a variety of resource links to encourage STEAM education:
To learn more about San Diego County Office of Education, please visit sdcoe.net.
Innovate 8. Inspiring Exploration and Innovation.